Sutera's 30-Day Satisfaction Guarantee
While inventory is still available, order Sutera's new antimicrobial, quick-drying bath towels today. (Save up to 40%, get Free Shipping and a Free BONUS on all orders.) When your package arrives, use the towels for 30 days — just like you'd use your normal bath towels. If you're not 100% satisfied that Silverthread Towels are the fastest-drying, best-smelling, most luxurious, and highest-quality bath towels you've ever used... simply contact our Customer Support Team by email at support@suterahome.com or by phone at (949)-561-1019 and one of our agents will handle your fast, no-hassle return.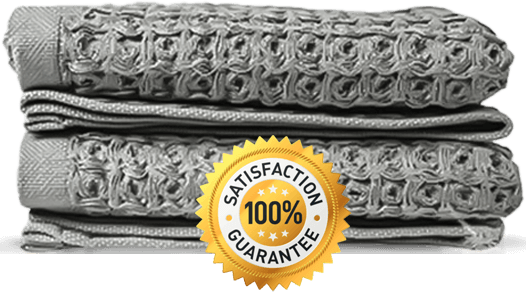 Here's What Members Of A New Product User Group Had To Say About Their Experience With Silverthread Towels:
"So nicely made! They are like a soft, luxurious sponge that absorb water with just a soft touch. And they're so fluffy and comfortable, I love taking time to wrap myself in one after showering. I'm surprised how light they are, too, at least compared to my old terry towels. Love the silver idea and I think they'll make for the most thoughtful presents."
Brooke M.
"The silver content really works. These stay clean and fresh-smelling even after weeks of use. I'm happy about getting what I paid for, because although these aren't the cheapest towels out there, the moment you hold and feel them, you can really feel the quality. Honestly I don't think I've ever been happier with a purchase."
Steve T.
"Amazing softness, and my husband immediately noticed that they do not smell even after using them for many, many times. I think it's because they dry really fast, but the customer representative told me it's especially because of the silver ions in action. I hope they last as long as the reviews say they do, because so far this has already saved me a whole lotta laundry! Time will tell."
Mae P.
Here's Why
Silverthread Towels

Will Be The Last Bath Towels You'll Ever Buy:
Infused with Silver Ions

In a 2015 study, silver ions were proven to fight 99.99% of bacteria – making Silverthread towels cleaner, more hygienic, and gentler on your skin than ordinary bath towels.
Germ-Free Means Less Washing

Silver ions continually react to dampness and germs, wiping them out before they can breed. Since this towel sanitizes itself, it rarely needs machine washing.
Odor-Resistant

Within 10 minutes after each use, 100% of the moisture has evaporated from this towel – which is why it never has a musty odor.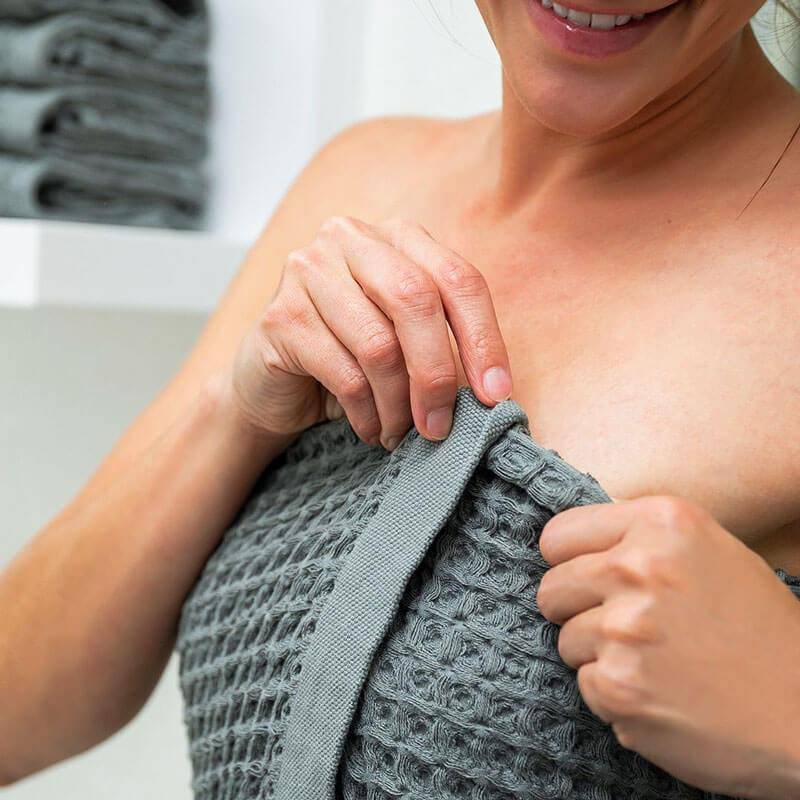 100% CA-spun Supima cotton

Fibers are 30-50% longer than Egyptian cotton – which is why this fabric is softer, stronger, more durable, and more resistant to "pilling" than any store-bought towel.
"Double Waffle" Texture

This unique design is why Silverthread absorbs moisture faster and air-dries more completely than ordinary bath towels.
Elegant, "European" Pattern

Gives each towel a stylish, modern look and invites you to feel the quality of the fabric itself.
Here's Why Frequently Asked Questions
What makes Silverthread better than my current towel?
A regular towel may quickly build up bacteria and even give off a musty odor after minimal use. Silverthread is infused with natural silver ions that can eliminate up to 99.99% of bacteria to keep the fabric fresh and clean longer. It's also spun from pure California-spun Supima Cotton. Supima represents less than 1% of cotton grown in the world, and we chose it for its proven long-lasting softness and durability. Plus, unlike other premium towels that take a day or more to dry (giving them time to accumulate bacteria and odors), Silverthread towels are woven in a unique waffle-weave texture, allowing them to wick away moisture in half the time.
What is your return policy?
Your happiness & satisfaction is our #1 priority, that's why we offer 30-day protection on all orders! Please refer to our return policy at the bottom of the page for more details.
How often should I wash Silverthread?
Silverthread contains a silver ion infusion that allows your towels to stay cleaner, longer. This means less laundry and time wasted trying to get clean towels. We recommend washing your new towels at least 3 times a month to maintain their fabric quality and antimicrobial properties.
How does the silver infusion in the towel work?
The ultra-fine antimicrobial silver crystals coat the Supima cotton fibers. When the conditions for bacterial growth exist, these crystals release silver ions at a controlled rate. Silver is extremely toxic to bacteria, so microbes are destroyed on the towel's surface and effectively prevented from building up and transferring to your body. It also keeps the towels clean and fresh for weeks, saving you time, money, and energy in laundry.
How do I wash Silverthread without eliminating the infusion?
When caring for your Silverthread, remember to wash on a light cycle using a gentle, pH neutral detergent and cold water.
How long does it take for Silverthread to arrive?
All U.S. orders get to your house in 5-8 business days from our warehouse!
SOURCES
Wakshlak R, Pedahzur R, Avnir D. Antibacterial activity of silver-killed bacteria: the "zombies" effect. Sci Rep. 2015;5(1). doi:10.1038/srep09555.